About Us
Welcome to the Pokémon Battle Wiki, a role-play wiki founded in May of 2016. You will be able to connect with other fans of Pokémon, battle one another, and even referee battles. The wiki operates on similar mechanics as the Pokémon games respectfully, and will be up to date with the latest generation, which in this case is Generation VII. So if you are up for some fun, feel free to join, as long as you are 13 years of age or older. Before making any edits, however, you may want to take a look at the wiki's policies to be fully aware of how things work around here.
Featured Trainer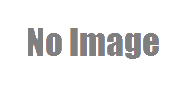 TBA
Ad blocker interference detected!
Wikia is a free-to-use site that makes money from advertising. We have a modified experience for viewers using ad blockers

Wikia is not accessible if you've made further modifications. Remove the custom ad blocker rule(s) and the page will load as expected.